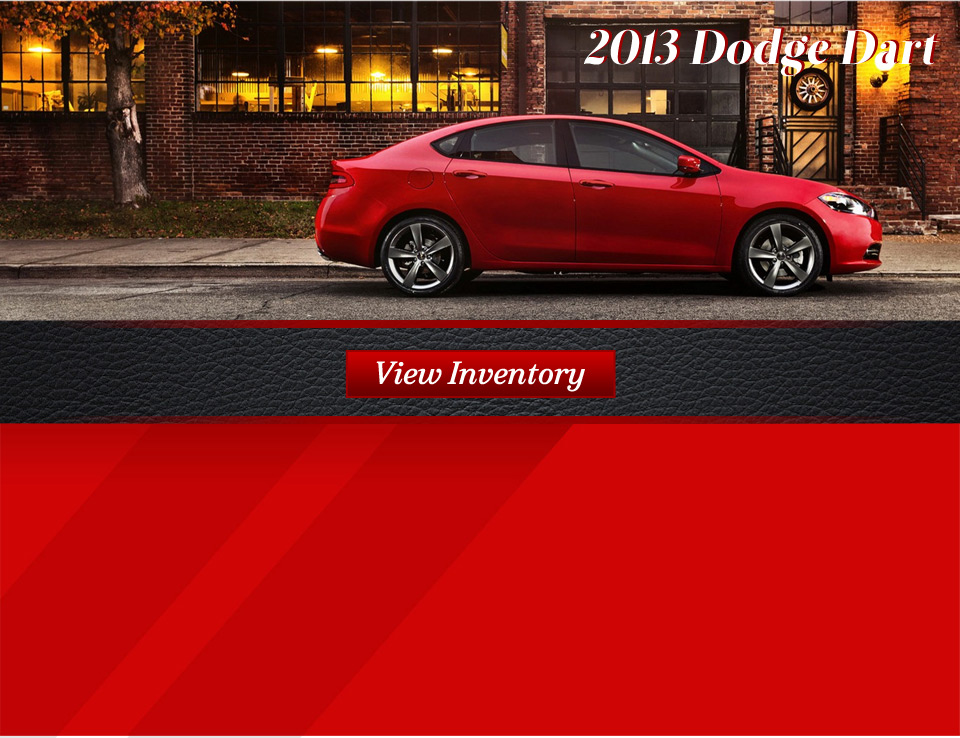 2013 Dodge Dart in Kenosha WI

It isn't often that you get to witness a significant change in the segment. But that's what we've seen here at Palmen Motors with the 2013 Dodge Dart in Kenosha, WI. The Dart represents something entirely new in the industry, as it makes small cars cool. But it's much more than the cool factor, as the Dart has the performance and style to back it up. There are three engine options to choose from on the Dart, with fuel mileage topping out at 41 miles per gallon on the highway. Engine choices are between the 2.0-liter Tigershark, 2.4-liter Tigershark or 1.4-liter MultiAir Turbo. The 2.4-liter Tigershark MultiAir II tops out at 184 horsepower and 171 pound-feet of torque.
Love What You Drive

The 2013 Dodge Dart in Kenosha, WI brings the fun-factor back to driving cars. For those that appreciate throwing their car through the gears, there is a six-speed close-ratio manual transmission. The car also comes with an automatic transmission for people that like the car to do that kind of work for them. But either way, the Dart is still a joy to drive with its MultiAir technology that increases low engine torque, getting the most performance out of the car. This technology also improves the efficiency and reduces emissions. See the Dart in person at Palmen Motors or fill out the above form to get more information from our professionals.